CHAPTER III
Unit 7
The Ō-Hook
65. The lower half of the elliptical figure

is called the o-hook. It is used to express the following sounds:
ŏ

as in

rot

r ŏ t

aw

as in

raw

r aw

ō

as in

wrote

r ō t
Key to Vowel Sounds:

Note: The sound aw is spelled in various ways, as in fall, bought, taught, raw. The same method of marking vowels is employed in this chapter as in the first.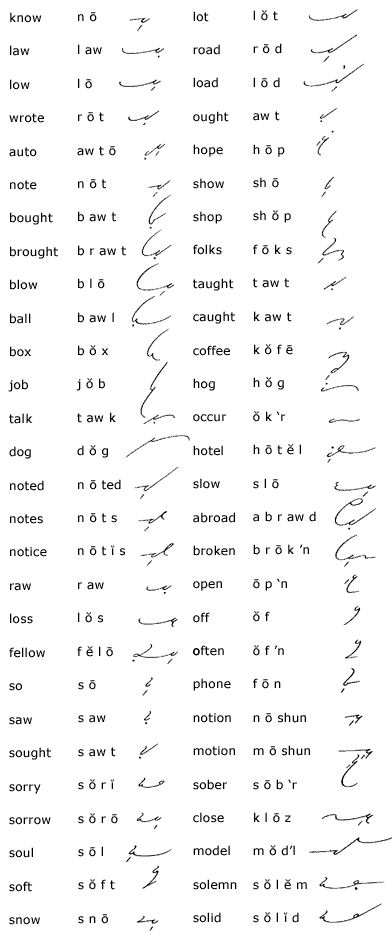 67. O-Hook Modified. To avoid an unnecessary angle, the slant of the o-hook is modified slightly before n, m, r, and l, thus:

When a downstroke comes before the o-hook, this rule does not apply, since the o-hook joins to downstrokes without an angle, as in: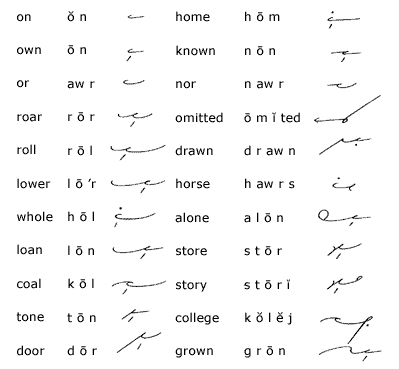 69. Brief Forms for Common Words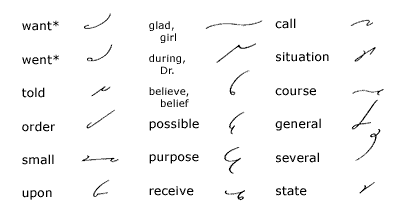 *The w is omitted in want and went.
70. Reading and Dictation Practice