Unit 24
Phrasing Principles
189. Words Omitted. Any unimportant word may be omitted where the sense requires its restoration in transcribing: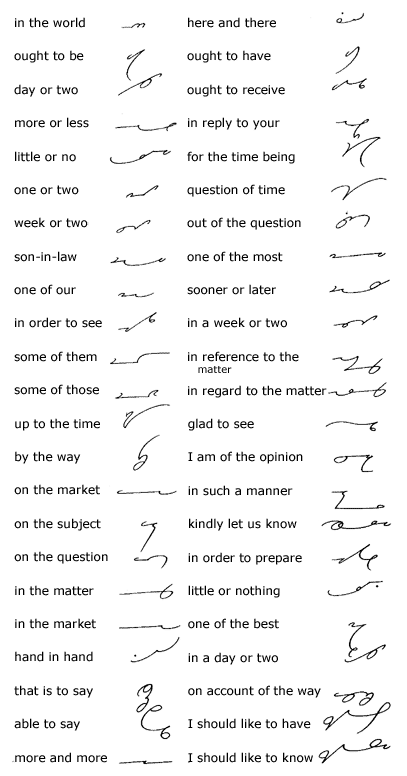 Notes: 1. To secure facility in execution, split up long phrases and practice progressively, as, for example, I should, I should like, I should like to know.
2. The use of such expressions as in reply to your, for the time begin, in regard to the matter, etc. is to be discouraged. They are not sanctioned by careful writers of English. Nevertheless they are still widely in use in business correspondence, and to prepare students for the kind of dictation they will receive, it is necessary to draw attention to these phrases.
190. Reading and Dictation Practice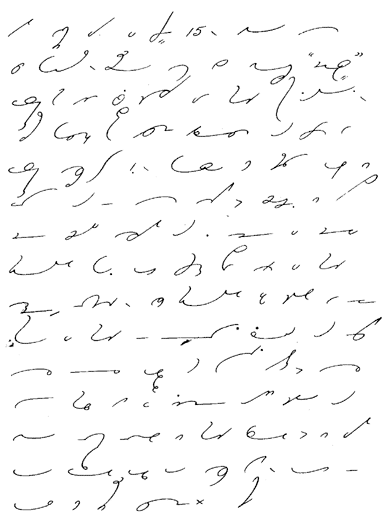 1. We feel that the extension of the project will not in any way affect the operating costs.
2. The demand for the compound is beyond our power to handle, as the supply of raw products is very limited.
3. I admit that we must admire the way in which he managed his company through a desperate period in its history.
4. We shall attempt to adjust the price of the product to the figure you name, but it is evident that the existing cost of raw products will make this very difficult.
5. Just how the act will affect the sales is hard to predict, but I am almost sure that an adjustment is necessary. The worst feature of the arrangement for the extension of the coast line is that it will greatly reduce, if not exhaust, our present surplus.
6. It is evident from your latest request that you are against the extension of the bond issue, but it is hoped that as a student of finance you will realize that the ex­tension of our operating capital is consistent with modern methods.
7. Stocks and bonds are the two forms of investment most often chosen by the young man or young woman who has heeded the saying we have all heard nearly every day since we were born, that is, "The wise man spends less than he receives."
8. Therefore, when you are ready to start investing it is much the best plan to rely on an investment bank to recommend the type of investment exactly suited to your needs. It will save you a lot of worry and will cost you nothing.