CHAPTER IV
Unit 10
The OO-Hook
91. The upper part of the small elliptical figure

, which is called the

-hook, is used to express the following sounds:
ŭ

as in

tuck

t ŭ k

as in

took

t

k

as in

tomb

t

m
Key to Vowel Sounds: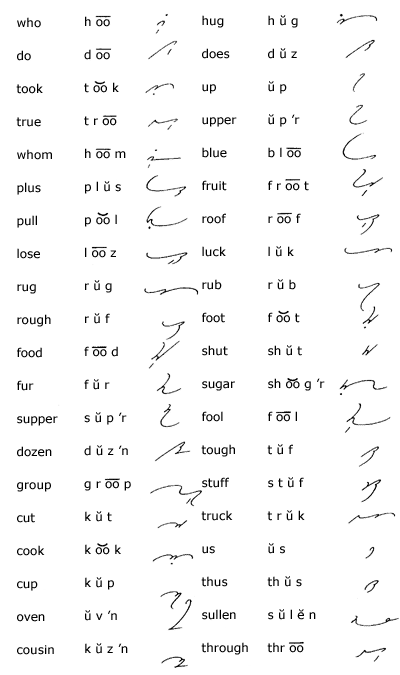 93. The combination us is written without an angle at the beginning of words, or when it follows a downstroke or k, g, as in us, shoes, campus, cousin, etc.
94. The

-hook Modified. To avoid an unnecessary angle, the

-hook is turned under after n, m. It is also turned under after k or g if followed by r or l.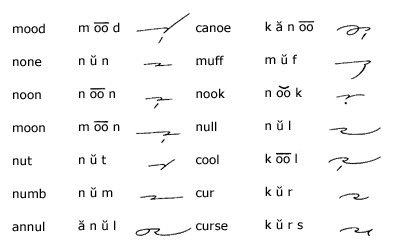 95. Brief Forms for Common Words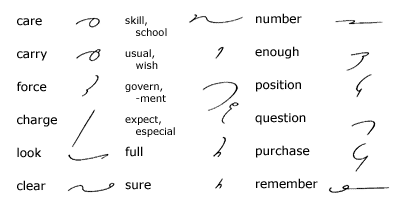 96. Reading and Dictation Practice