Ten-Den, Tem-Dem Blends
153. By blending t or d with n or m facile blends result, which make possible the writing of many syllables with but one movement of the pen: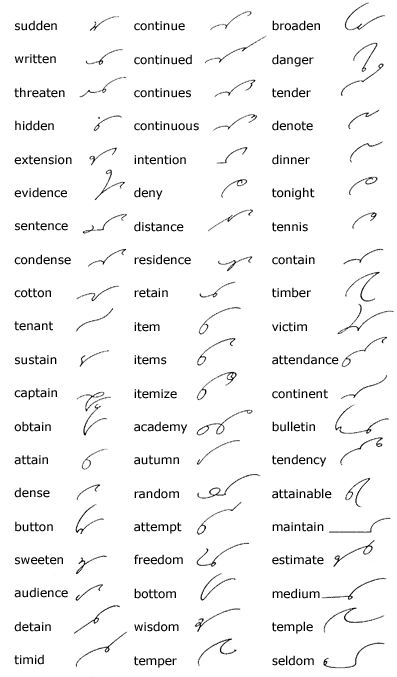 155. The blend is not employed when a strongly accented vowel or diphthong occurs in the syllable. Such words as dean, dine, team, dame, dome, dime, and other words of one syllable are written in full. The syllable tain, as in maintain and attain, however, is expressed by ten.
156. Where it is possible to use either ten-den or ent-end, as in intention, the right-motion (clockwise) blend is given preference.
157. The blending principle makes possible some interesting and valuable phrases: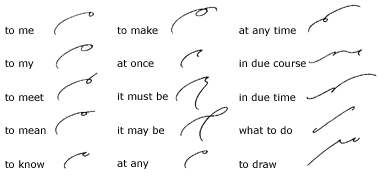 158. When do-not is preceded by a pronoun, it is expressed by the sign den.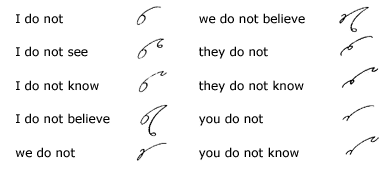 159. When necessary, don't may be distinguished from do not by writing don for don't, thus:

160. Reading and Dictation Practice